The Technological Edge:
Speed and Convenience Over Pricing
Now more than ever, borrowers value speed to commitment and convenience in the credit decisioning process. They are willing to pay a premium to get a definitive credit commitment quickly and conveniently. Slow or cumbersome processes cause customers to miss out on opportunities. Your ability to compete going forward will depend on how effectively you can adopt and embrace the technology necessary to provide speed and convenience without compromising credit quality.
Salesforce ™ is the world's leading Customer Relationship Management platform with a full suite of customized solutions to help you save time, reduce costs, optimize revenue and manage risk. Salesforce ™ is an incredibly powerful, and infinitely customizable platform that has the potential to revolutionize pipeline management and forecasting, credit decisioning, proposals, origination, risk management, and servicing.
The platform is only as good as what we feed it
so we make the feeding simple.

Our goal is to build you a system that your employees want to use not a system they feel obligated to use.   Salesforce ™ is only as effective as the underlying information we feed it.  Accordingly, it's crucial that your customer-facing frontline adopts and fully embraces the new process.  People are creatures of habit and learning a new system has its own internal friction.   We can help you reduce or eliminate that friction by customizing the platform to fit your needs instead of shoehorning you into an off-the-shelf solution.
An equipment finance management platform designed with your specific needs in mind inspires confidence in your team.  It eliminates the constant manual intervention and double entry resulting from a hodgepodge of desperate business systems and processes.  That confidence converts to increased adoption, higher employee retention, increased efficiency, more reliable data, Maximized ROI, and stronger credit quality.
Sales Teams

You want a tool that's easy to use so that your team will actually use it. Stay ahead of the competition with connected and user-friendly technology for your customers and partners.
Your team works harder than they have to just to stay on top of the
day-to-day. Avoid double entry and manual intervention due to disparate business systems and processes.
IT Managers

You're tired of waiting on your vendor to get things done, especially when you needed it yesterday. Take back control with a system that you can easily understand, support, and configure internally.
We're betting you'll come back to us –
not because you have to, but because you want to.

At Cirrius Solutions we design you an equipment finance platform that can evolve with you and your industry. Our clients come back to us time and time again because we do right by them, not because they have to. Our record speaks for itself. We're consistently ranked in the TOP 1% of Salesforce™ Consultants. We have a Perfect 5-Star rating on AppExchange. Our biggest source of new business is referrals from our existing client base because we are reliable, responsive, and proactive.
When you purchase a custom-designed equipment finance management system from Cirrius Solutions, you own it. The systems we design are open-source. We hope you come back to us in the future when you want to tweak or improve your system and processes but we design your system so that you don't have to. Our equipment finance management systems are serviceable by any reputable Salesforce™ professional.
Your Leading Salesforce Partner

Top 1% of all consulting partners with 10 out of 10 Partner Score
Salesforce™ Experts With an Emphasis on Finance
We can design superior equipment finance management systems because we understand the world of finance and we are masters in the world of Salesforce™. We leverage our 250+ years of combined Salesforce ™ experience to provide you with the most effective and efficient equipment finance management system available today.
Salesforce™ is constantly evolving. We stay on top of the latest evolutions so you can focus on your core business without missing out on opportunities to innovate.
Powerful Yet Elegant Business Analytics
at Your Fingertips 24/7!
Workflow-Enabled
Full visibility and division of
roles, multi-tiered approvals,
and SLA tracking.
Standard Ingerations

Standard integrations with
third-party providers are included.
Open APIs enable addition of
custom integrations as needed.
Fully Unlocked

A fully configurable and
unlocked platform allows
for simple modification as
processes and needs evolve.
Cirrius Solutions Equipment Finance Platform Will:
Give you the technology edge needed to retain existing and add new accounts
Create a value-add to your services for account retention and to win new clients
Provide clarity, sanity, and confidence to all of your teams
Free you from manual and repetitive internal tasks so you can focus on what matters most
Amazing Features – Amazing Results
Powerful Insights
User configurable reports and charts to visualize the performance of your business.
Mobile Access
24/7 access to critical data and reporting from any mobile device.
Powerful AI

Predictive intelligence to accurately plan for growth.
Enhanced Productivity
Foster collaboration between commercial, technical, and asset management teams.
Efficient Management of Documents and Data
Efficiently manage documentation of aircraft, leases, or lessors.
Revenue Growth
Accelerate sales & marketing productivity enhancements to drive revenue growth.
Data Quality
One version of the truth to support workflow automation & executive decision making.
Better Decisions
Utilize a proven customer credit scoring model to make better lending decisions.
Time Savings
Google-like search feature helps you find any information with just two clicks and real-time data.
Maximize Financial Returns
Achieve superior data quality and robust forecasting analytics to enable precise and timely decision making.
Increased Customer Satisfaction

Capitalize on service productivity tools to sustain high customer satisfaction and increase customer loyalty.
Reduce Cost
Eliminate multiple disparate systems, maintained, integrations and support costs by using one unified platform.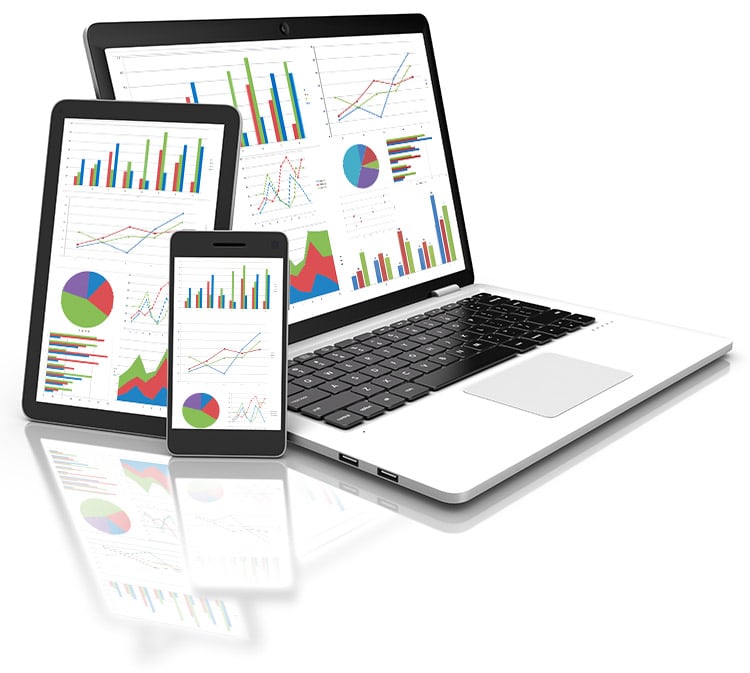 Available on Devices You Use Every Day!

With Cirrius, your data is never more than a single swipe away. Our powerful mobile apps help you run your business from wherever you are!


A Trusted Partner

Cirrius Solutions is a Silver Salesforce Partner
Cirrius Solutions has executed over 500 successful Salesforce projects across a variety of industries and companies. Our highly certified professionals consistently obtain rave reviews from our customers on AppExchange, the industry-standard Salesforce partner site.
The Cirrius Solutions team is humbled to have helped over 250 organizations outpace their competition using Salesforce.com solutions. Below are just a few of our valued customers.
What Our Customers Have to Say…

The team at Cirrius delivered a high quality custom workflow for use with our existing, complex SalesForce deployment. Chad and the team have demonstrated exceptional knowledge and versatility in manipulating our data environment and producing the new feature to our specification. The delivery included the source code and allows for easy maintenance and updates – no black box solutions here!
The team at Cirrius has a very deep understanding of how Salesforce can be used to the greatest benefit.
They have helped our company immensely, suggesting things we had never previously considered.
Their custom work is completed quickly and with a high degree of quality.
We couldn't be happier!
Learn More Today
Contact us to speak with a seasoned Salesforce expert and start your
digital transformation to cloud-based equipment finance management.