Special Discounts to Businesses Affected by COVID
We're committed to offering special discounts to businesses affected by this virus through July 31, 2020.
Free discovery and project scope session (up to $10,000). Utilize our team to see what's possible!

OR 10% discount on resource rates for project implementation

No down-payment for projects started before July 31, 2020

Flexible payment terms & conditions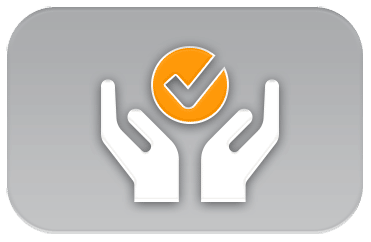 As the pandemic of COVID-19 outbreaks across the entire world, business organizations have been forced to minimize their operations due to continued health and safety restrictions. As your business is moving forward, having to do more with less, we can help leverage your CRM Software to automate your sales process, strengthen customer relationships, and implement innovative strategies for maintaining your stability through this crisis and beyond.
Your Leading Salesforce Partner

Perfect 5 Star rating on the Salesforce AppExchange

Top 1% of all consulting partners with 10 out of 10 Partner Score

250+ combined
years of
experience
Maximize efficiency and gain visibility into field operations.
Cirrius Solutions is a US-based Salesforce Partner focused on field service management and core CRM solutions. We provide enterprise-wide digital transformation through strategy, process optimization, implementation, mobile transformation, and managed service support. We simplify complex business problems and use proven cloud solutions to help companies achieve their strategic vision, improved performance, and increased stakeholder value.  With more than 600 successful projects and a customer satisfaction rating in the top 1% of all partners, Cirrius Solutions will help you innovate, transform, and grow faster.
The Cirrius Solutions team is humbled to have helped over 250 organizations outpace their competition using Salesforce.com solutions. Below are just a few of our valued customers.
Looking for more?  You can follow us on social media to stay on top of the latest news and information from Cirrius Solutions.
What Our Customers Have to Say…

Working with the Cirrius team is so easy!! They're fast, smart, agile, patient and extremely efficient. Everybody from Cirrus has my respect and my admiration. Definitely one of the best companies in the world.
I can honestly say that they are one of the best Salesforce partners on the market. They are experienced and knowledgeable not only in the Salesforce platform but in cloud implementations in general and continue to play a major role in our project…
I can say without hesitation that they are the best tech consulting partner that I've ever worked with… We're a small company with what I'm sure is deemed a limited budget, but they still make me a priority. I think that says something about their core values…
The Cirrius Solutions team has been a huge help in working on a challenging, multinational Salesforce project including integration with multiple systems… I truly hope that I will have the opportunity to work with the team again in future projects.
If you're ready to find out more about how the Cirrius Team can help implement, streamline, or revitalize your Salesforce organization with a better experience, let's talk.