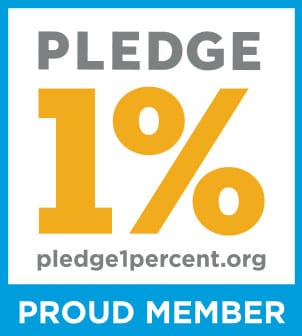 Helping Communities
Cirrius Solutions is committed to helping communities where we live and the organizations centered on promoting diversity, education & health, and organizations supporting veterans and service members. We believe that if everyone contributes a little, we can make a significant impact.
Together We Can Make A Difference!
Cirrius Solutions joins an impressive network of entrepreneurs and companies across the globe that have committed to philanthropic efforts through the Pledge 1% movement. We believe that those committed to creating a positive change in the world should have access to the best people, technology, and financial methods.
The Cirrius Solutions corporate social responsibility program is designed to help the social impact organizations be more effective in achieving their mission. Inspired by the Salesforce Foundation's integrated 1-1 model we pledge to donate 1% of profit and 1% of employee time to improve communities around the world.
We are humbled to have many of our successful clients stand with us to support some of our favorite charities. Together we can make the world a better place!
Below are some of our favorites…
Wounded Warrior Project
Cirrius Solutions is honored to support the Wounded Warrior Project that is dedicated to helping veterans and service members who incurred a physical or mental injury, illness, or wound while serving in the military on or after September 11, 2001.
More than 52,000 servicemen and women physically injured in recent military conflicts. There are more than 500,000 living with invisible wounds, from depression to post-traumatic stress disorder.   The Cirrius Solution team is deeply thankful to those who serve and protect our freedom.
Make-A-Wish
Cirrius Solutions is a proud sponsor of Make a Wish to help transform the lives of kids by granting their life-changing wishes.  Make-A-Wish is the world's leading children's wish-granting organization, serving children in every community in the United States and in more than 50 countries worldwide. Since 1980, Make-A-Wish has granted more than 300,000 wishes to children in the U.S. and its territories; more than 15,600 in 2018 alone.
Feed My Starving Children
Cirrius Solutions community involvement further comes to light in its support for the Feed My Starving Children program to make a child's basic wishes come true.  This great organization is a leader in distribution of meals to schools, orphanages, clinics and feeding programs around the world to deliver hope and break the cycle of poverty.  Volunteers like us are essential for this organization to do what we do, every day.  Volunteers pack all of the meals and their donations help pay for them.  We encourage our clients to join us in supporting this wonderful organization.
United Way
We are faithful supporters of diversity and inclusion.  With a diverse team, you're ensuring a variety of opinions and perspectives can be shared. This can improve problem-solving, creativity, and innovation. More importantly, it will help build successful, long-lasting relationships between our team and with customers.
United Way is a leader in support of worldwide diversity and inclusion principles.  They have demonstrated years of commitment to building sustainable, inclusive, and resilient organizations and communities.  They are relentless in their pursuit to lift our local communities out of poverty.