At Cirrius, we feel that these Salesforce field service lightning discovery questions are critical to successfully design the right solution.  If not done correctly, downstream activities will suffer, or worse, the FSL implementation will be completely unusable.
Salesforce field service lightning (FSL) is becoming increasingly important to field service managers who are required to do more than ever.  Executives ask that front-line managers control costs and increase customer satisfaction without cutting corners on speed and quality. Reading between the lines, the goal is to optimize service efficiency. To increase customer satisfaction, service businesses have implemented a variety of different strategies.
Those hight growth service companies with large-scale operations have added more field technicians on the ground and more trucks in the field to ensure that all jobs are fulfilled in a timely manner. However, this all comes at a cost. The increased capacity can be underused, which leads to diminishing margins and potentially turning a profit center into a cost center.  Our experts have years of experience helping customers tackle this problem and we have created this Salesforce Field Service Discovery Questionnaire to help scope your implementation.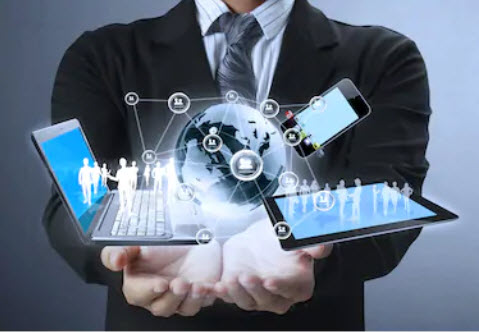 Salesforce Field Service Discovery Questions / FSL Discovery Questions: 
Describe your current field service process. What solution do you have in place for field service today?
What mobile platform are you using? How is it integrated into your service platform or CRM?
How many mobile employees or technicians do you have using FSL?
Are your FSL field technicians' employees or contractors?
What are the biggest challenges you are having in delivering field service to your customers?
What is the nature of the field service provided to your customers?
Do you do preventive maintenance? repairs?  appointment scheduling?
 What are your biggest field service pain points? How can FSL solve them?
Are your customer service and field service lightning strategies aligned?
How do you communicate with your employees in the field?
What is the business case?  What are the most important metrics expected to improve through the implementation?
What is the strategy and vision for the field service business?
What software applications are you currently using to handle field service lightning?
What are your current cost drivers for field service lightning (FSL) in your organization?
What industries do you operate in?
What are the main Salesforce field service lightning (FSL) use cases?
How many field service technicians do you have and how are they distributed?
How man field service dispatchers do you have?
What is the number of business units you are servicing with your field service team?
How are customer service reps integrated into the process?  Would they be included as part of the project?
What additional systems will be passing information into the Salesforce field service lightning application?
How do you plan on managing inventory for your field service lightning team?
What is the offline use case, if any?
The Salesforce field service lightning discovery questions above are meant to be used as part of a 1-hour field service lightning project scoping call to help drive discussions with your key stakeholders.  We also have an exhaustive list of more in-depth FSL discovery questions for the entire implementation that covers case setup, work order management, dispatch management, scheduling, inventory management, products & assets, mobile optimization, billing & invoicing and downstream integrations.  
Why Utilize Cirrius Solutions Salesforce Field Service Team: 
We are rock solid at setting up Salesforce field service lightning projects!  We tell you the truth and, we don't exaggerate.  We all have strengths and weaknesses.  At Cirrius, we will provide an honest synopsis of our team members' experience to arrive at the perfect team for your Salesforce field service lightning project.  We are smart, reliable, work tirelessly, and are masters of our individual development areas. 
Cirrius Solutions provides best-in-class business solutions to help companies adopt essential field service dispatch and workforce lightning applications.  However, we are a customer service firm first and always focus on the best interest of our clients. We pride ourselves on our good communication and building fantastic dashboards for our clients to follow every detail of what's happening throughout the Salesforce field service lightning life cycle.  
We hope these FSL Discovery Questions were helpful!  Please don't hesitate to contact us at info@cirriussolutions.com for more information.